MentorCoach® Conference 2014
Practical Positive Psychology: Cultivating Business & Living the Good Life 
Hyatt Regency Bethesda, MD / April 11-13 
WELLNESS WORKSHOP, SATURDAY 4/12/14 10:30 AM – noon
SMART WAY TO INCREASE YOUR CLIENTS' STAMINA
by MARIE-JOSEE SHAAR, MAPP, CPT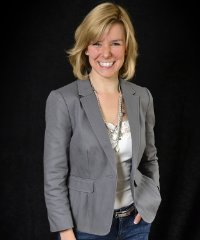 You realize that our sleep, food, mood and exercise habits are intimately related. But do you know how to leverage these interactions, and how to use them in your coaching practice and health promotion strategies?
Thanks to the biochemical activity that they generate in the body, improving our habits in any one of these 4 categories will make change in other categories easier. Why stay stuck on nutrition if that's what's most difficult for a given participant when progress in sleep, mood or exercise can have a beneficial impact on their food intake?
This session introduces the Smarts and Stamina's strength-based health promotion model, which identifies where participants feel most empowered, builds on initial victories, and cycles harmoniously through their sleep, food, mood and exercise habits. This behavioral approach to lifestyle management turns the often daunting process of changing habits into an encouraging exercise for coaches, health promoters and client alike.
At the end of the session, participants will be able to:
• Understand why building on our strengths makes behavioral change easier than remediating our weaknesses – and how to apply this concept to health habits.
• Leverage the body's biochemical activity to manage sleep, food, mood and exercise habits more effectively.
• Develop a coaching method to guide and support coaching participants towards sustainable and incremental healthy behavioral change.